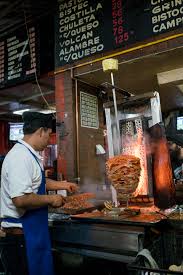 There is no doubt that Mexico City is a food paradise. However, the thought of travelling this big congested city can be very tiring. Mexico City has a lot of street food on nearly every corner, and with that are an endless quantity of quality restaurants.
To help with your journey, we have made a short list of the best restaurants that you can find when travelling in Mexico City.

El Vilsito
Located at Avenida Universidad, Narvarte Poniente, this restaurant is considered to offer the most famous taquria. Their Al Pastor is to die for. You will be able to taste the best taco al pastor in town and you will definitely go for more.

Taqueria Los Gueros
Yes, you will eat a lot of tacos when you are in Mexico City, and why not? You will never get tired of eating them especially when you visit Taqueria Los Gueros as they serve different types of tacos.

El Esquina de Chilaquiles
You can find this food stall in Condesa. You can try their tortas, sandwiches filled with fried chicken cutlets, chilaquiles, and topped with a lot of salsa. It is a bit heavy to eat but definitely worth every bite.

Mariscos Orizaba
This simple street food located in Juarez serves different types of mariscos. You can taste their different types of seafood tostadas. Their shrimp tostado is highly recommended by many and most would say that after trying one, they do not want to try anything else.